Featured Tool
Popular links: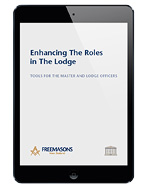 Welcome to the Ruapehu District
David Johnston
District Grand Master
The Ruapehu District can be described as a Large rural area with two centres of major population.

5 Lodges are centred in Palmerston North in two Masonic buildings at Church Street and Fitzherbert Ave. 3 lodges are centred in Wanganui in Dublin Street. The remaining 5 Lodges are in satellite towns.

The towns draw their membership from a mainly rural gender whilst the main centres have a wider demographic. This leads to a diverse membership which promotes lively debate.
The following Lodges make up the Ruapehu District:

Lodge Rangitikei No. 38 Marton
The Manawatu Kilwinning Lodge No. 47 Palmerston North:
Church Street
Otangaki Lodge No. 70 Ashhurst
The St Andrew Kilwinning Lodge No. 79 Wanganui:
Dublin Street
Te Awahou Lodge No. 133 Foxton
Otaihape Lodge No. 142 Taihape
Rongotea Lodge No. 146 Rongotea
Lodge Pa-Ka-Ma No. 319 Palmerston North: Fitzherbert
Lodge Rangitane No. 369 Palmerston North: Fitzherbert
The Research Lodge of Ruapehu No. 444 Palmerston North:
Fitzherbert
Lodge Wharite No. 451 Palmerston North: Fitzherbert
The Petre Lodge No. 457 Wanganui: Dublin Street

The United Lodge of Wanganui No. 468 Wanganui:
Dublin Street


Some 456 members belong to the Lodges in the Ruapehu District (data correct as at 1 September, 2013).

To contact the Ruapehu District Grand Master (David Johnston) click here to be taken to the 'Contacts' page and then select 'District Grand Master - Ruapehu' from the dropdown list.