Featured Tool
Popular links: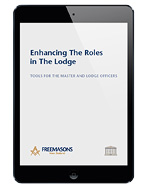 Eastland District Profile
Steve Shuker
District Grand Master
Scinde Lodge No 5
Abercorne-Tuahine Lodge No 76
Lodge Waikaremoana No 158
Lodge Omarunui No 216
Lodge Gisborne No 233
Lodge Frimley No 359
The Hawkes Bay Daytime Lodge No 453


The District has 3 Lodge buildings; Scinde Lodge, Hawkes Bay oldest Lodge situated in Napier with Lodge Omarunui and Lodge Frimley in Taradale. Lodge Waikaremoana is in Wairoa, 120km from Napier about a ninety minute drive. Lodge Gisborne and Abercorne Tuahine Lodge in Gisborne and this is 97km from Wairoa and is about an 80 minute drive. This makes the two cities about 3 hours apart which is a challenge for installations and visiting.

There are 325 Freemasons that belong to the 7 Lodges in the Distrist (as at Sept 2013).

To contract the Eastland District Grand Master (Steve Shuker) click here to be taken to the Contacts page and then select 'District Grand Master - Eastland' from the dropdown list.
The Eastland District extends from Napier in the South to Gisborne in the North with Wairoa near the middle.

Napier boast its self as the Art Deco Capital of the World after it was almost totally rebuilt after the 1931 earthquake with a population of 60,000 people to Gisborne the City of Rivers and Young Nicks Head with a population of 34,000 people.

Eastland District has 7 craft Lodges four in Napier, one in Wairoa and two in Gisborne. The nearest Research Lodge is based in Hastings; The Hawkes Bay Research Lodge (Refer to the Ruahine District Profile). The Hawkes Bay Daytime Lodge provide a nice alternative for members who find going out at night an issue, they have a strong wives/partners luncheon following their meetings.