Featured Tool
Popular links: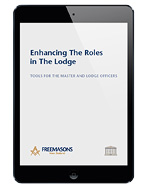 (click on tool above - then click on "featured tool").
Ruahine District Profile
Graeme Evans
District Grand Master
To contact the Ruahine District Grand Master (Graeme Evans) click here to be taken to the 'Contacts' page and then select 'District Grand Master - Ruahine' from the dropdown list.
The Ruahine District No. 18 consists of 10 lodges 5 in the south and 5 in the north in Hawkes Bay (used to be Ranfurly shield country).

There are 5 lodges in the south consisting of The Ruahine Lodge No. 80 in Woodville, The Puketoi Lodge No. 149 in Pongaroa, The Rawhiti Lodge No. 66 in Dannevirke, The Lion Lodge No. 114 in Ormondville and the Woburn Lodge No. 25 in Waipukurau.,

The 5 northern lodges are based in Hastings and all meet at the Hastings Masonic Centre 307 Jervois Street Hastings. They consist of The Heretaunga Lodge No. 73, Lodge Haeata No. 272, Lodge Te Mata No. 298, The Hawkes Bay Research Lodge No. 305, and The Services Lodge of Hawkes Bay No. 313. All the lodges have their own uniqueness and character and we certainly enjoy each others company.