Featured Tool
Popular links: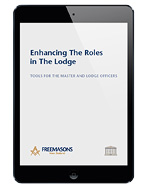 Hutt Wairarapa District Profile
Glen Houlihan
District Grand Master
Hutt Wairarapa Lodges meet in premises at Eketahuna, Masterton, Carterton, Martinborough, Trentham, Stokes Valley, Lower Hutt and Petone.

Some 577 members belong to the Lodges in the Hutt Wairarapa District (data correct as at 1 September, 2013).

To contact the Hutt Wairarapa District Grand Master (Glen Houlihan) click here to be taken to the 'Contacts' page and then select 'District Grand Master - Hutt Wairarapa' from the dropdown list.
The Hutt Wairarapa District extends from Eketahuna in the North to Petone in the South.

Because the District covers both the Hutt Valley area and the Wairarapa it boasts a diverse population base - wine growers, farmers and horticultulists on one side of the Rimutaka's with doctors, lawyers and accountants on the "city side" of the District.

The District plays host to some 12 Craft Lodges including the Baden Powell Lodge No. 381 which caters for those Freemason's who have a connection to the Scouting or Venturer movement. Sir Baden Powell wasn't himself a Freemason, but his principles very much align to those that we hold dear as Freemasons.

The Hutt Wairarapa District also plays host to the Research Lodge of Wellington.
•
United Lodge of Masterton, No. 19
•
Waihenga St John's Lodge, No. 37
•
The Greytown St. Marks Lodge, No. 53
•
The Eketahuna Lodge, No. 92
•
Hutt Valley Lodge, No. 176
•
Research Lodge of Wellington, No. 194
•
Lower Hutt Lodge, No. 299
•
The Baden Powell Lodge No. 381
•
Stokes Valley Lodge, No. 460